Ventures Program Associate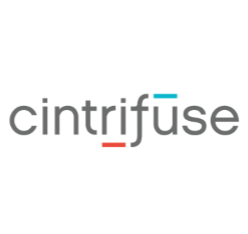 Cintrifuse
Employment Types:
Full-time
Locations:
Cincinnati, OH, USA
Compensation:
52,000 – 78,000 USD per year
Cintrifuse Overview
Cintrifuse is on a mission to make Greater Cincinnati the #1 Startup ecosystem in the Midwest. We're here to connect and catalyze tech startups with our extensive network. We inspire ideas, empower founders, lure talent, and attract investors in ways that make our region a magnet for entrepreneurs and innovators worldwide. We enable the activation, development, and growth of Startups by strategically leveraging and connecting a network of partners, all committed to expanding innovation and entrepreneurship across the region.
About the Role:
As the Verticals Program Associate, you will support the creation and deliver on the execution of vertically focused objectives within Cintrifuse. This will include supporting the build out of the FinTech Frontier Membership Program, as well as developing new programming that is repeatable across future verticals. You'll drive impact directly to local startups, while also bringing national attention to our world class ecosystem.
We are looking for a strong project management and program development person who has a passion for technology-based startups. Reporting to the Venture Services Manager, this person is a superb communicator, presenter and relationship builder. Ideally would also have ecosystem/community building experience as well as accelerator programming experience.
Some of the things you will do:
Support the development of the FinTech Frontier Membership Program by creating onboarding workflow for new members, including supporting the applicant review process
Generate and manage the Professional Services resource request program including assisting in developing/managing preferred vendor network, negotiating start-up friendly pricing and tracking customer feedback of vendor network
Energize local Angel support for early-stage ventures by building investor network
Meet with founders consistently to assist them in leveraging Cintrifuse support
Assist with execution of fintech focused programming including managing the execution of Fintern program
Create and manage a library of "courses" that provide members with tailored instructions around identified startup activities (ex. fundraising, digital product development, compliance audit)
Convene intra-community events to foster a supportive ecosystem (ex. women in fintech, product managers, founder led sessions)
Leverage innovative thinking to develop new programs of support for startups
Create a playbook of repeatable activity and programming to be utilized for future verticals
Ad-hoc assistance to leadership for strategic fintech/vertical focused meetings and events
Support development of all future vertical focuses
What would really set you apart:
Self-motivated, cross-functional team leader
Ecosystem/community building experience
Past experience with accelerator-based programming a PLUS
We're looking for someone who has experience:
B.S. or B.A. degree
Strong project management and program development skills
Passion for technology-based startups
Superb communication, presentation and relationship building skills
Proficiency in MS Office (specifically Excel, PowerPoint) and workflow management software (e.g. Asana, Monday.com)
If you have a passion for startups we'd love to hear from you! To learn more about Cintrifuse, go to cintrifuse.com. This is a full-time, Cincinnati based position with a hybrid flexible work schedule. Salary range is $52,000 – 78,000 based on experience. Competitive benefits including full Health benefits, HSA/FSA, Go365 Wellness program, 401(k) match, Parental leave, PTO in a collaborative, dog friendly, casual dress co-working space at Union Hall. You'll also have access to all Cintrifuse and Union Hall events. To apply, please email your cover letter and resume to Zand Walters at zand@cintrifuse.com.
Cintrifuse is committed to diversity, equity and inclusion and is proud to be an equal opportunity workplace that seeks to recruit, develop and retain the most talented people from a variety of backgrounds, perspectives and skills. We encourage applicants from all genders, races, religions, ages and sexual orientations, as well as veterans, people living with disabilities, and any other groups who could bring diverse perspectives to our mission.