Director of Venture Development - Life Sciences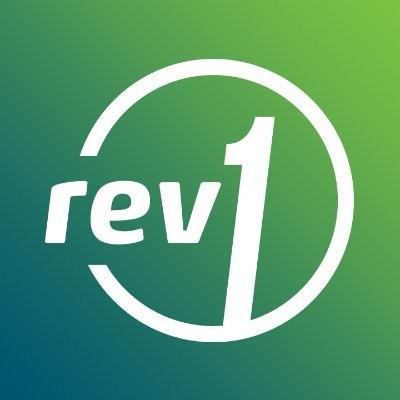 Rev1 Ventures
Job Functions:
Sales & Business Development
Employment Types:
Full-time
Locations:
Columbus, OH, USA
About Rev1 Ventures
Rev1 Ventures is an investor startup studio that combines capital and strategic services to help startups scale and corporates innovate. Based in the Midwest, and a top city for scaling startups, Rev1 aligns innovators and founders with corporate and research partners to access customers and markets, helping entrepreneurs build great companies. Rev1 has invested in more than 130 companies and is recognized among the most active seed investors in the U.S. Six core values drive our work: Entrepreneur Focused, Ingrained Inclusion, Integrity, Collaboration, Persistent Curiosity, and Impact Driven.
About the Right Candidate
The Director of Venture Development, Life Sciences will guide entrepreneurs from the community as well as research institution spinouts – especially those within the Life Sciences – through Rev1's startup studio programs. Starting with initial product-market validation, you'll work in collaboration with the Rev1 team to advance several high-potential opportunities toward key business milestones and possible investment. You will guide companies through their commercialization journey, aligning them with resources to transform their innovations and vision into a commercially-viable enterprise.
Entrepreneurs and innovators are our customers. A successful candidate is passionate about startups and is a natural connector, drawing on capabilities honed through myriad experiences, which can include working as an early-stage investor, technology commercialization professional, entrepreneur or all the above. You will also have experience supporting and contributing to a highly effective team, creating consensus in dynamic, matrix organizations, and working cross-functionally with other colleagues and business units to support and foster success.
What You'll Do
· Engage with technology-based startups, guiding and connecting them into Rev1's investor startup studio with internal and external resources to support initial launch and ultimately, growth.
· Collaborate and coordinate with cross-organizational teams to complete initial evaluation, team assessment, market assessment, leadership selection, diligence, capital access planning, and presentation of investment opportunities to relevant stakeholders.
· Actively support engagement with research partners to extend and maintain a cooperative working relationship while seeking out new ways to engage principal investigators, physicians, clinicians, students and other innovators.
· Leverage external networks to source opportunities that provide access to investable, scalable technologies and business opportunities. Represent Rev1 credibly to the external world at conferences, business-to-business meetings, etc.
· Proactively and regularly tracks and reports key client metrics and contribute to routine reporting to various stakeholders.
What We're Looking For
· Bachelor's degree in Life Sciences or relevant fields and a minimum 3-5 years relevant experience in technology commercialization - either within a major research institution, research foundation, corporate development office or commercialization-focused investor. Experience as a founder or early team member at a startup is a plus. An advanced degree in a life science is ideal.
· Direct experience sourcing and guiding Life Sciences companies and research teams in seeking investment or non-dilutive funding, such as the federal SBIR/STTR and similar state-run programs.
· Experience understanding where and how new products or business models can address key challenges and present new opportunities for customers.
· Comfortable navigating complex organizations such as major research universities.
· Excellent relationship management skills. Ability to tactfully engage internal and external stakeholders.
· Able to develop opportunities and make decisions with limited data.
· Comfortable working within a diverse team: We believe that gender, racial, ethnic, and cultural diversity are key contributors to startup success, and we're committed to fostering this within our own team as well.
· Must be a U.S. Citizen, or hold a valid work visa that does not require sponsorship in order to legally work full-time in the United States.
What's In It For You
· Experience and connections into the Columbus region's entrepreneur and innovation ecosystem.
· Competitive compensation package comprising a base salary plus performance-based bonus
· Collaborative work environment
· Access to the hottest tech startups and trends
· Generous paid time off
· 401(k) matching
· Health, dental, vision benefits
Schedule: Full-time Location: Rev1 Ventures - Columbus, Ohio
Rev1 is an equal opportunity employer and does not discriminate in hiring or terms and conditions of employment based on an individual's race, color, religion, gender, national origin, age, disability, sexual orientation or marital status. We value diversity and inclusion in every aspect of our business: the startups we support, our partners, our programs, and our team. We work hard to source a diverse pipeline of candidates for every role. We know that talented people often come from a variety educational backgrounds, experiences, and connections that typically aren't found in our industry. We cut through that. We want to know who you are, what you can do, and what you can become regardless of what your resume might say. We look forward to connecting with you about this role.
Applicants must be eligible to work in the United States and able to work 8am-5pm Monday – Friday with some night and weekend availability to attend related events. COVID-19 Vaccinations are mandatory and are a condition of employment at Rev 1 Ventures. Reasonable accommodations will be considered.
To apply, please send your resume to careers@rev1ventures.com.