Investment Associate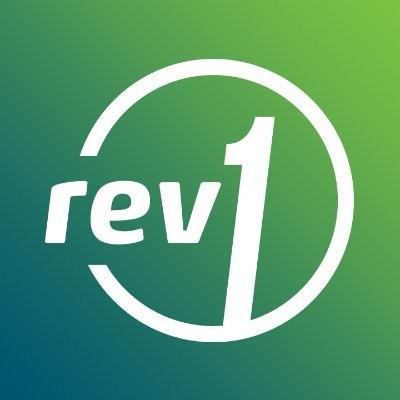 Rev1 Ventures
Job Functions:
Accounting & Finance
Employment Types:
Full-time
Locations:
Columbus, OH, USA
Investment team reporting to Executive Vice President – Investment Funds.
Rev1 Ventures is a Columbus-based investment firm focusing on seed and early-stage investments across the Midwest. With $130mm of capital under management, we look to invest broadly across vertical enterprise software and life sciences. We have invested in great growth stories such as Matterport (NASDAQ: MTTR), Myonexus (Acq: Sarepta), Updox (Acq: EverCommerce), T-Pro Solutions (Acq: Blacksmith Applications), Able Software (Acq: Bullhorn), Oris Intelligence (Acq: PriceSpider), and Celenex (Acq: Amicus). Rev1 Ventures also is an investor startup studio that combines capital and strategic services to help startups scale and corporates innovate, connecting entrepreneurs with corporate and research partners, helping entrepreneurs build great companies.
You will become one of the most connected individuals in the Midwest startup scene, meeting hundreds of entrepreneurs and investors to source deal flow. You will attend pitch events and hackathons, take coffee meetings, and become a great connector in the city of Columbus.
Successful team members in this roll will have the skillset needed to pursue multiple opportunities, including being promoted to a Director at Rev1, joining a high-growth startup, starting their own company, or continuing a venture career at another fund.
About the Right Candidate
We're looking for a finance or investments professional that has experience in analyzing, executing, and managing investments in concept, seed, and early stage companies. The successful candidate is a natural at relationship building and networking, passionate about startups and comfortable working collaboratively across the organization to lead and close investments and remain deeply involved with companies post-investment.
What You'll Do:
• Source, schedule, and lead meetings with prospective startups. Summarize call notes and manage investment pipelines in our CRM.
• Build market maps in Rev1's thesis areas to discover relevant startups.
• Build great deal-flow sharing relationships with peers at other venture capital firms.
• Lead and support the execution of investment transactions in start-ups, including all facets of investment analysis and due diligence. Specific responsibilities include budget and financial plan review and analysis, customer and management reference calls, valuation, investment structure analysis, cap table modeling, exit modeling, and preparation of investment memoranda.
• Assist in preparation of materials for quarterly reporting, annual reporting, annual meeting, and other investor presentations and materials.
What You'll Bring
• Bachelor's degree (business, finance, economics, sciences, engineering, or a related field) and 5+ years' experience in a private early stage investment firm, corporate venture capital, strategic investing, venture development, technology commercialization, corporate development, M&A, investment management, or investment banking. Advanced degree is preferred.
• Comfortable working within a diverse team: We believe that gender, racial, ethnic, and cultural diversity are key contributors to startup success.
• Passion for entrepreneurship, with a strong interest in early-stage companies.
• Comfort in building new relationships and networking in the community. Interest and willingness to participate in programs/events that may occur on nights/weekends as an advocate of Rev1 Ventures.
• Excellent technical, financial, and analytical skills. Ability to understand and interpret financial statements. Solid command of Excel and practical experience with businesses' financial / accounting functions. Experience in cap table and capital structure waterfall modeling strongly preferred. Clear, concise writing style and ability to simplify complex ideas into simple narrative.
• Highly professional with excellent relationship management and communication skills. Able to collaborate with diverse professionals, including university researchers, entrepreneurs, venture capitalists, angel investors, and strategic vendors.
• Must be a U.S. Citizen, or hold a valid work visa that does not require sponsorship in order to legally work full-time in the United States.
What's in it for you?
• Competitive compensation package, including performance-based incentives
• $1,000 annual personal development budget
• Generous paid time off
• 401(k) matching
• Health, dental, and vision benefits
Schedule: Full-time
Location: Rev1 Ventures – Columbus, Ohio
Applicants must be eligible to work in the United States and able to work 8am-5pm Monday – Friday with some night and weekend availability to attend related events. COVID-19 Vaccinations are mandatory and are a condition of employment at Rev 1 Ventures. Reasonable accommodations will be considered.
As an equal opportunity employer, Rev1 Ventures does not discriminate in hiring or terms and conditions of employment because of an individual's race, color, religion, gender, national origin, age, disability, sexual orientation, or marital status.
To apply, please submit your cover letter and resume to: careers@rev1ventures.com