Partner Success Coordinator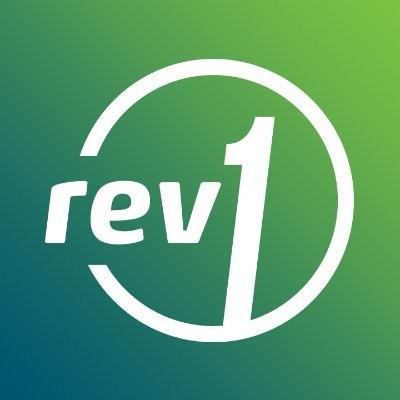 Rev1 Ventures
Employment Types:
Full-time
Locations:
Columbus, OH, USA
Rev1 Ventures is committed to helping entrepreneurs, corporate innovators and Research Institutions build great companies by connecting startups to industry for the benefit of both. We provide a unique blend of resources – direct investment and services, connections and programs – to turn innovative ideas into successful businesses and partnerships. Rev1 has been recognized as among the most active seed investors in the U.S. by PitchBook. Six core values drive all of Rev1's work: Entrepreneur Focused, Ingrained Inclusion, Integrity, Collaboration, Persistent Curiosity, and Impact Driven.
The Partner Success Coordinator is a critical member of a diverse team that ensures we meet or exceed all desired impacts and deliverables with our innovation partners. You'll join our Columbus South Campus Gateway office (hybrid working model while COVID considerations exist) on a full-time basis.
The successful candidate will be passionate about entrepreneurship and a natural "connector" – someone who thrives in a fast-paced customer/client-facing role. The ideal candidate will have the ability to expertly organize and manage projects and programs, supporting Rev1's ability to foster strong relationships with corporate executives and entrepreneurs alike. Reporting to the Managing Director, Corporate Partnerships, this team member will be an excellent communicator and team-builder who can work cross-functionally with entrepreneurs, Rev1 team members, Corporate Partners, and startup community peers.
WHAT YOU'LL DO
· Work cross-functionally to efficiently manage entrepreneur pipeline connections & programming into the broader Rev1 Ventures Innovation Partner Network.
· Operate as an internal project manager, organizing communication throughout Rev1 and with partners for clarifying program requirements and conducting reviews against commitments to achieve; coordinates day-to-day partner related activities and assists in the execution of all supporting reporting.
· Support 'Innovation' program delivery to ensure desired impacts and outcomes, leading to the renewal and expansion of partner relationships. Activities include but are not limited to:
Support Rev1's partnerships team in advising corporate partners, collaborating to understand desired impacts, strategic drivers, industry dynamics, and innovation culture. Offer solutions that meet unique partner needs and leverage Rev1's strengths, team members, and stakeholders.
Support deal flow sourcing with Rev1 innovation partners by engaging in industry research.
Engage key internal stakeholders and teams responsible for activities supporting partner/s strategy.
Work cross-functionally with Market Intelligence & Data Analytics to synthesize industry and startup data to help guide partner opportunity.
Support internal & external communication regarding partner deliverables & progress.
· Support ad-hoc partner projects outside of assigned accounts as needed.
· May attend targeted industry conferences and events to network and identify startup and partner opportunities – can be virtual or in-person as conditions allow.
· Be a credible spokesperson for Rev1 externally (conferences, business to business meetings, community stakeholders, etc.).
WHAT YOU'LL BRING
· Bachelor's degree or 1-3 years' experience working with external clients or strategic relationships.
· Excellent relationship management skills. Ability to tactfully engage with internal and external stakeholders.
· Project management expertise: ability to multi-task, prioritize, take detailed notes, and manage stakeholder activities and communication to achieve project and partnership objectives.
· Thoughtful and tactful communication style with the ability to proactively manage difficult conversations.
· Comfortable working within an established, yet evolving system to identify, develop, mature and harvest startup-corporate opportunities.
· Experience understanding where and how technology or new business models can address key challenges and present new opportunities for customers.
· Executive presence required with entrepreneurs, start-up CEOs, co-investors and corporate partners.
WHAT'S IN IT FOR YOU
· Experience and connections into the Columbus region's entrepreneur and innovation ecosystem.
· Competitive compensation package comprising a base salary plus performance-based bonus
· Collaborative work environment
· Access to the hottest tech startups and trends
· Generous paid time off
· 401(k) matching
· Health, dental, vision benefits
Schedule: Full-time
Location: Rev1 Ventures - Columbus, Ohio
Rev1 is an equal opportunity employer and does not discriminate in hiring or terms and conditions of employment based on an individual's race, color, religion, gender, national origin, age, disability, sexual orientation or marital status. We value diversity and inclusion in every aspect of our business: the startups we support, our partners, our programs, and our team. We work hard to source a diverse pipeline of candidates for every role. We know that talented people often come from a variety educational backgrounds, experiences, and connections that typically aren't found in our industry. We cut through that. We want to know who you are, what you can do, and what you can become regardless of what your resume might say. We look forward to connecting with you about this role.
Applicants must be eligible to work in the United States and able to work 8:00am-5:00pm Monday – Friday with some night and weekend availability to attend related events. COVID-19 Vaccinations are mandatory and are a condition of employment at Rev 1 Ventures. Reasonable accommodations will be considered.
To apply, please send your resume to careers@rev1ventures.com.