Talent Coordinator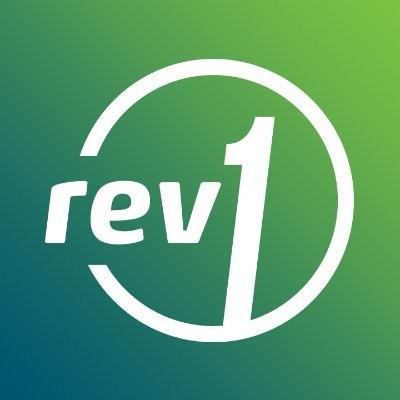 Rev1 Ventures
Job Functions:
People & HR
Employment Types:
Full-time
Locations:
Columbus, OH, USA
About Rev1 Ventures
Rev1 Ventures is the investor startup studio that combines capital and strategic services to help startups scale and corporates innovate. Based in the Midwest, and in a top city for scaling startups, Rev1 aligns innovators and founders with corporate and research partners to access customers and markets, helping entrepreneurs build great companies. Rev1 has invested in more than 100 companies in the past six years and is recognized among the most active seed investors in the U.S. by PitchBook. Six core values drive all of Rev1's work: Entrepreneur Focused, Ingrained Inclusion, Integrity, Collaboration, Persistent Curiosity, and Impact Driven.
About the Right Candidate
Rev1 helps our startup clients source diverse executive level talent. The Talent Coordinator will assist the Managing Director of Talent in sourcing and placing leaders, including the full-cycle recruitment process; souring, screening, and interviewing talent while building a pipeline for future roles. Ideally, the right candidate is an early career professional that understands that human resources are the most valuable assets to any company. The ideal candidate understands the current talent market and will help to develop strategies to attract and obtain top talent while working closely with hiring managers to guide them through the hiring process and assist with onboarding.
What You'll Do:
· Manage the hiring process lifecycle: from role identification to sourcing candidates scheduling interviews, and providing timely feedback to candidates and hiring managers.
· Leverage Rev1's hiring assessment tools, questionnaires and hiring rubric to thoroughly qualify candidates
· Manage tracking of role pipeline metrics to report out to all stakeholders
· Building and maintaining a client-facing hiring toolkit, including role descriptions and hiring and onboarding plans
· Assist with Executive Network program deliverables, including managing Spinout Showcase events.
· Staying up to date with the talent market trends
What You'll Bring:
· 1+ year experience in human resources or business acumen. Bachelor's Degree in Business, Communications, Marketing, or related field
· A customer centric mindset with strong attention to detail
· Strong administrative and program management skills with proven ability to utilize MS Office Excel, Word, PowerPoint, data management systems, etc.
· The ability to multi-task and handle multiple projects simultaneously
· Experience in functioning in a fast-pace, data driven, hybrid environment while collaborating with a diverse team.
What's In It For You:
· Competitive compensation package comprising base salary plus performance-based variable compensation.
· A hybrid, collaborative work environment
· Flexible paid time off policy
· 401(k) with matching
· Health, dental, vision benefits
· Schedule: Full-time
· Location: Rev1 Ventures - Columbus, Ohio
APPLY: Interested candidates should email resume and cover letter to: careers@rev1ventures.com.
Rev1 is an Inclusive, Equal Opportunity Employer
We are an equal opportunity employer and do not discriminate in hiring or terms and conditions of employment based on an individual's race, color, religion, gender, national origin, age, disability, sexual orientation or marital status. We value diversity and inclusion in every aspect of our business: the startups we support, our partners, our programs, and our team.
Applicants must be eligible to work in the United States and able to work 8:00am - 5:00pm, Monday – Friday with some night and weekend availability to attend related meetings and networking events. Rev1 is committed to providing and maintaining a workplace that is safe and free from health hazards; therefore, COVID-19 Vaccinations are mandatory and a condition of employment at Rev 1 Ventures. Reasonable accommodations will be considered.