Student Engagement Programs Intern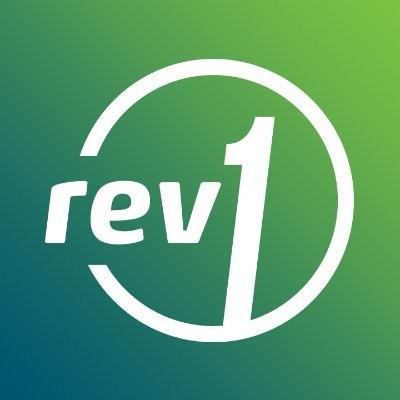 Rev1 Ventures
Employment Types:
Part-time, Intern
Locations:
Columbus, OH, USA
Rev1 Ventures is committed to helping entrepreneurs, corporate innovators and Research Institutions build great companies by connecting startups to industry for the benefit of both. We provide a unique blend of resources – direct investment and services, connections and programs – to turn innovative ideas into successful businesses and partnerships. Rev1 has been recognized as among the most active seed investors in the U.S. by PitchBook. Six core values drive all of Rev1's work: Entrepreneur Focused, Ingrained Inclusion, Integrity, Collaboration, Persistent Curiosity, and Impact Driven.
The Student Engagement Programs Intern will be the main point of contact for startups, students, and colleges/universities engaging through Rev1's Innovation Internship and Fellows Programs. Since March 2020, the program has placed over 200 interns and fellows within Columbus region startups. These students and recent grads come from the region's universities and colleges, and more than 70% are women and people of color. The Student Engagement Programs Intern will support the program through effective communications and administrative tasks. This role reports to the Manager, Intern and Fellows Program.
WHAT YOU'LL DO:
· Support communication with startups and students, ensuring all paperwork is submitted timely
· Post roles onto Rev1's jobs board and Handshake
· Maintain database of interns and fellows
· Collect and download program documentation from startups that are participating in the program
WHAT YOU'LL BRING:
· Undergraduate pursuing a degree in Marketing, Communications, Business, or other relevant field.
· Interest in coordinating high-impact programs.
· Excellent people skills: you're a strong communicator who thrives in a customer-facing role, interacting with entrepreneurs, students, and partners, as well as across all levels of the organization, exercising a high degree of confidentiality, professionalism, poise, tact and diplomacy.
· Comfort and experience with tracking data and reporting on program outcomes. Organized and detail oriented.
· Comfort working on a diverse team: we believe that gender, racial, ethnic, and cultural diversity are key elements in startup success, and we foster this belief on our own team as well.
· An entrepreneurial mindset with the willingness to roll up your sleeves, learn new things and contribute where and when needed.
WHAT'S IN IT FOR YOU:
· Experience and connections into the Columbus region's entrepreneur and innovation ecosystem.
· Competitive compensation
· Collaborative work environment
· Access to the hottest tech startups and trends
Schedule: Part-time
Location: Rev1 Ventures - Columbus, Ohio
Applicants must be eligible to work in the United States. COVID-19 Vaccinations are mandatory and are a condition of employment at Rev 1 Ventures. Reasonable accommodations will be considered.
As an equal opportunity employer, Rev1 Ventures does not discriminate in hiring or terms and conditions of employment because of an individual's race, color, religion, gender, national origin, age, disability, sexual orientation, or marital status.
To apply, please send your resume to larissa@rev1ventures.com and alicia@rev1ventures.com.