Accounting Specialist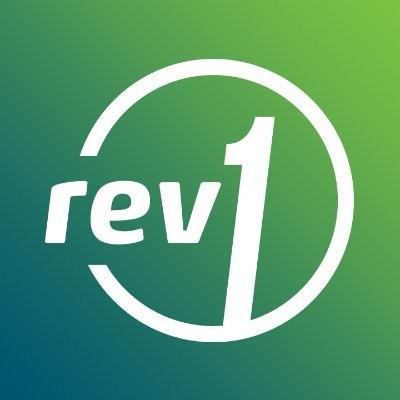 Rev1 Ventures
Accounting & Finance · Full-time
Columbus, OH, USA
Posted on Wednesday, January 11, 2023
Rev1 Ventures is committed to helping entrepreneurs, corporate innovators and Research Institutions build great companies by connecting startups to industry for the benefit of both. We provide a unique blend of resources to turn innovative ideas into successful businesses and partnerships. Six core values drive all Rev1's work: Entrepreneur Focused, Ingrained Inclusion, Integrity, Collaboration, Persistent Curiosity, and Impact Driven.
The Accounting Specialist will be responsible for processing a medium volume of accounts payable and accounts receivable invoices for our multi-entity organization. The position will also lead our grant billing process, building, and delivering monthly invoices under several State and Federal grants. This is a full-time position, currently working a hybrid schedule (working two days per week out of our Columbus, Ohio Office).
What You'll Do:
· Maintain vendor agreements and SOWs
· Organize incoming AP invoices and secure manager approvals
· Match, code and enter AP invoices into accounting system
· Maintain purchase card payment files
· Process weekly ACH, check and purchase card runs
· Own annual 1099 reporting process
· Maintain tenant lease files and billing backup
· Enter tenant and customer AR invoices into accounting system
· Scan/deposit incoming checks and archive backup
· Manage and send customer statements
· Process employee reimbursement requests and secure manager approvals
· Prepare and track State and Federal grant reimbursement invoices
· Perform other related duties assigned or associated with the responsibility of the position
What You Need:
· Associate degree in accounting or related field
· 3+ years Accounts Payable or related accounting experience
· Excellent organizational skills and outstanding attention to detail
· Must be able to work independently with strong time management skills
· Experience with computerized accounting software - Sage is a plus
· Experience building and tracking State or Federal grant invoices
· Experience with online employee reimbursement software - Expensify is a plus
· Exercise a high degree of integrity and confidentiality of sensitive materials
· Strong proficiency in Microsoft Excel and Microsoft Word
What's in It for You
· Competitive compensation
· Hybrid work environment
· Generous paid time off policy
· 401(k) Retirement Plan with Employer Match
· Health, dental, vision benefits
· Paid life and disability insurance
· Schedule: Full-time
APPLY: Interested candidates should email resume and cover letter to:
Travis Merkle at tmerkle@cfstaffing.com.
Rev1 is an Inclusive, Equal Opportunity Employer We are an equal opportunity employer and do not discriminate in hiring or terms and conditions of employment based on an individual's race, color, religion, gender, national origin, age, disability, sexual orientation, or marital status. We value diversity and inclusion in every aspect of our business: the startups we support, our partners, our programs, and our team.
Rev1 is committed to providing and maintaining a workplace that is safe and free from health hazards; therefore, COVID-19 Vaccinations are mandatory and a condition of employment at Rev 1 Ventures. Reasonable accommodation will be considered.
Applicants must be eligible to work in the United States and able to work 8:00am-5:00pm, Monday – Friday.